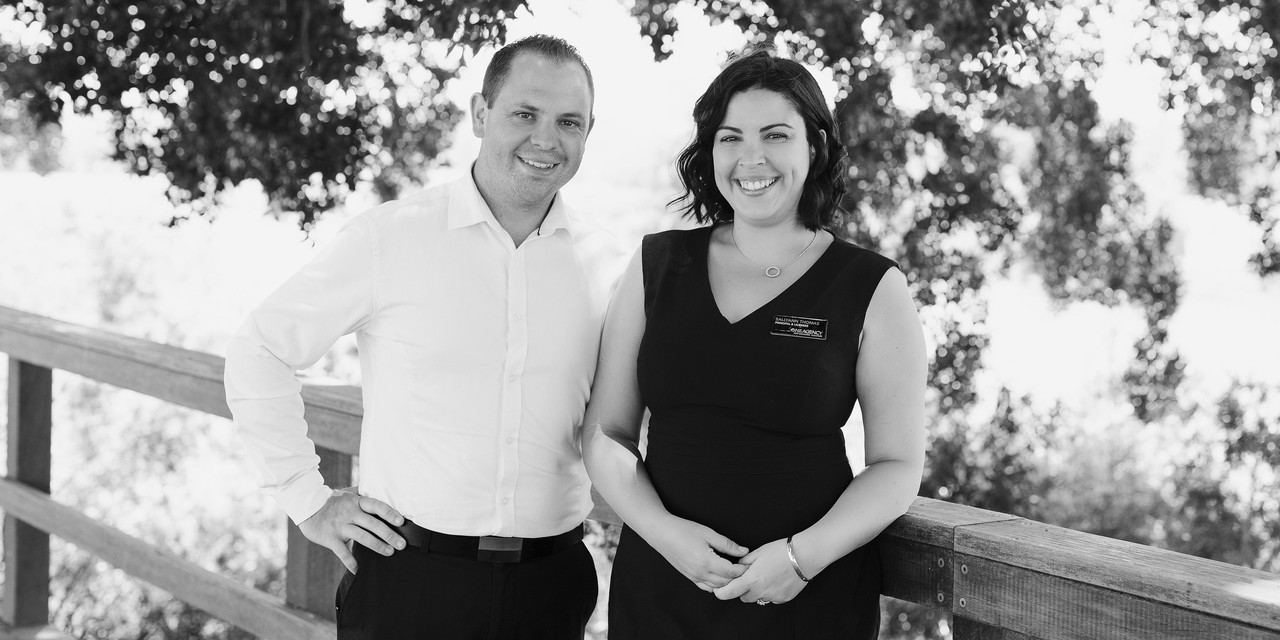 John and Sallyann Thomas are a professional husband and wife real estate team with a strong work ethic and unwavering integrity. Their vast personal experience and knowledge of buying and selling property has taught them both the perks and pitfalls of the industry and they happily share their expertise with clients.
Having also worked in the vendor finance field, they are accustomed to helping people in distress and coming up with a strategy to remedy the situation, enabling clients to move forward with their lives with confidence.
Working together as a winning team, John and Sallyann deliver an honest, caring and compassionate approach to buying, selling and investing in property. Their focus is on building quality relationships, and for this reason, they have become trusted advisors to an ever-growing number of clients.
The couple's dedicated, personalised client service truly sets them apart and plays an integral role in their dedication to achieving optimal results. Offering open, friendly and very approachable communication, they truly listen, follow up and gladly answer all questions throughout every step of your property journey. Keeping you constantly informed is paramount.
Following a long-held passion for property, John purchased his first investment property in Wauchope at just 18 years of age. He progressively built a substantial property portfolio, renovating for profit along the way. In 2011, John won the prestigious "Property Investor of the Year" award from Your Investment Property Magazine. He consequently received an influx of enquiries from other investors wanting him to manage their properties. John then started offering a property management service to others, with business generated primarily by positive word-of-mouth from ecstatic clients.
Tapping into a lifelong interest in renovating, Sallyann joined John in business in 2011, when they began buying, renovating and selling homes together before setting up their own boutique office, One Agency Port Macquarie/Wauchope. Clients benefit from their excellent local knowledge and immense experience in this area's property market.
When it comes to buying and selling, Sallyann has boundless energy and enthusiasm, always looking at the positives and developing helpful strategies to get the job done. She genuinely cares about her clients and goes over and above to achieve the best possible results on their behalf. For Sallyann, it's about so much more than securing a sale… it's about fixing a problem with compassion and achieving a great outcome. Most vendors and buyers remain avid supporters and friends, helping John and Sallyann cement their place as an integral part of our local community.
In their spare time, the couple enjoy spending time with their families, travelling and, of course, renovating.
Whether you're buying, selling or investing, if you'd prefer to work with an expert team who always has your best interests at heart, and who aren't afraid to think outside the box when it comes the real estate, give John and Sallyann a call on 0429544884